Smoke Alarm Installation Blue Mountains
Are you in need of smoke alarm installation, repair or maintenance in the Blue Mountains? With bushfire season upon us, having a properly working smoke alarm is critical for keeping your family and home safe.
The main purpose of a fire alarm is to detect a fire before it gets out of hand and becomes deadly. This early detection is crucial in getting your family to safety. At Back's Electrical Service, our electricians provide smoke alarm repair, installation and maintenance.
Importance of Smoke Alarm Maintenance
It's all too common to hear that someone died in a house fire because their smoke alarm wasn't working. Having the smoke alarm installation is the first step to protecting your family. But it doesn't stop there.
For the alarm to be triggered it must be in proper working order at all times. Staying current on regular maintenance can be the difference between life and death.
A house fire can happen to anyone at any time. They are terrifying, unpredictable and deadly. Having a working smoke detector installed in your home has been proven to reduce the risk of death from a fire. But for it to work properly, it needs regular smoke alarm maintenance, we recommend to have it checked every 12 months.
Back's Electrical Service is the only electrical contractor that you need. We can take care of all your electrical work. You can trust us to provide you with properly installed and working smoke alarms. If you already have smoke alarms in your home, we can  perform smoke alarm maintenance. We believe that maintenance is critical in helping to ensure your family's safety.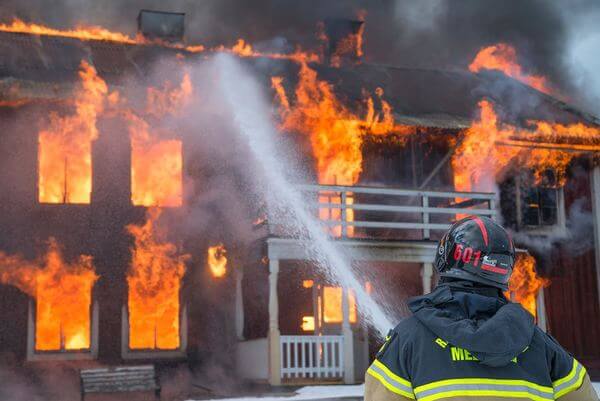 What are Interconnected Smoke Alarms?
Interconnected smoke alarms are able to communicate with each other. Having interconnected smoke alarms causes every alarm to be triggered in an emergency. If a smoke alarm is activated in the kitchen, the bedroom alarm will also sound. This helps to ensure that everyone is alerted to the possible danger. Having all the alarms working together increases the chance of escape and survival.
Fires happen every day and without a working smoke detector, they can be fatal. If you do not currently have a working smoke alarm installed in your home, you shouldn't put it off any longer. Don't wait until it is too late and you end up regretting your lack of decision.
We are a 24/7 emergency electrical contractor in Blue Mountains. If you are having issues with smoke alarms, or have an electrical emergency, call us day or night. Don't wait until morning. Our certified electricians and Level 2 electricians are here to help. They can take care of any type of electrical issue you are having.
Contact Us for Smoke Alarm Installation
A properly working smoke alarm can keep you and your family safe. At Back's Electrical Service, we specialise in smoke alarm installation, repair and maintenance. You can count on us to provide you with top-notch service at an affordable rate. Don't look any further. Contact us today to schedule your smoke alarm installation in the Blue Mountains.