Bathroom Exhaust Fan Installation Blue Mountains
Did you know that a bathroom exhaust fan installation can save you money in the future? The water molecules that are floating in the air, after you take a shower, need to be removed.
Letting them float around the bathroom can lead to wall and paint damage. Without proper ventilation, mould and mildew can grow and multiply which can be costly to your health.
Benefits of A Bathroom Exhaust Fan Installation in The Blue Mountains
Bathrooms tend to be one of the most humid rooms in your home. They are also prone to odours. By installing a bathroom exhaust fan you will be helping to combat these common issues.
Benefits of a bathroom exhaust fan include:
Choosing a Bathroom Exhaust Fan
When choosing a bathroom fan, many factors come into play. These factors are:
Bathroom size –

Make sure that the fan that you buy is suitable for the size of your bathroom.

 

Area of installation – 

Bathroom exhaust fan installation

usually happens in the ceiling. However, some models are for wall installation.

Noise – 

Bathroom fans can be noisy and distracting. Often times, when you are taking a nice hot shower you are trying to relax. A loud fan can make this impossible. When choosing a fan take into consideration the noise level rating.

Efficiency –

Bathroom exhaust fans are more efficient than ever. Choose an Energy Star model to help ensure the use of less energy.

Special features – Some bathroom exhaust fans come with special features. These features can include lighting, heaters, humidity sensors, motion detectors and special controls.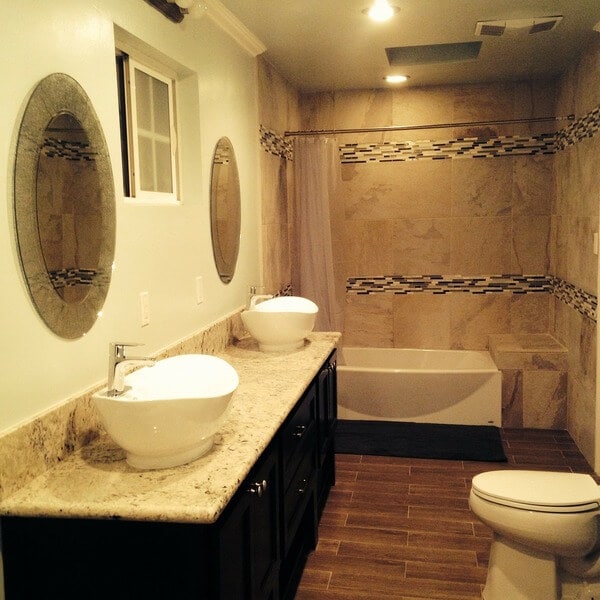 Talk to Our Electrical Experts Today
Installing a bathroom fan might sound like a tedious process. But our Electricians can handle your job quickly and professionally. If you are unsure of which fan to install, they will also help you choose the best model for your particular needs.
If you need a bathroom or kitchen replacement, or a bathroom or kitchen exhaust fan installation in The Blue Mountains, call Back's Electrical Service today.