Switchboard Upgrades and Repairs Blue Mountains
Do you think you need a switchboard upgrade in the Blue Mountains area? Old switchboards were not designed to handle the electrical needs of today. Old boards can constantly blow fuses and become a nuisance. They also wear out over time and become dangerous.
Defective switchboards can pose a risk of electrical shock and are a common cause of house fires. If you are in the Blue Mountains NSW area and need a switchboard repair or upgrade, call us today.
The switchboards found in homes today are often old and outdated. They were designed to handle the energy demands of the past. In today's age, the demands are a lot higher. These old boards are unable to keep up and often blow fuses and become a hazard.
We have learned to take electricity for granted. We need it in all aspects of our lives. Switchboard upgrades are necessary to handle all the current electrical needs.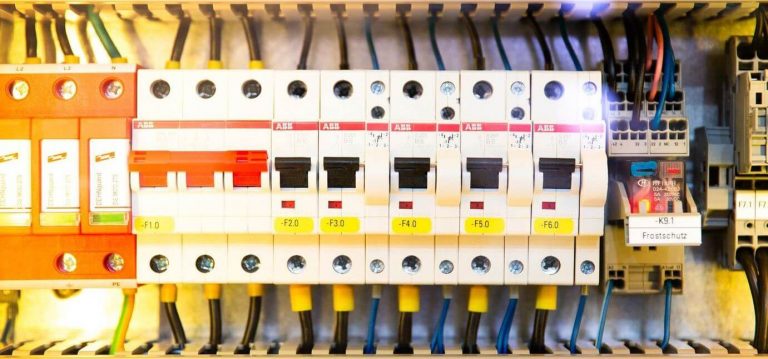 24 Hour Emergency Switchboard Repairs
Emergencies happen at all hours of the day. We understand this, and we know that you cannot always wait until morning to call. If you have a switchboard emergency, call Back's Electrical Service right away. A faulty switchboard needs to be dealt with quickly before it causes damage.
Outdated Switchboards are Dangerous
It may not have ever dawned on you, but old switchboards can be unsafe and pose possible risks. Many of these old boards don't even have a safety switch. It is now mandatory that all new switchboards are equipped with this safety feature.

You must have a switchboard to have electricity in your home. It is the main source of your home's electrical needs.

Older boards often contain asbestos which is a carcinogen that causes cancer. It needs to be removed from your home by a professional licensed Level 2 Electrician that has been properly trained in doing so.

Do You Require a Switchboard Upgrade?
You should consider a switchboard upgrade if your old switchboard is experiencing any issues. If you are unsure we can provide a Free Electrical Safety Inspection of your switchboard. It will also help protect your home and family. By improving the supply, you are removing the existing dangers associated with an old board. Our electricians can provide a switchboard upgrade in the Blue Mountains NSW that will make your home safer.
Switchboards do not last forever. If you have been experiencing any of the following symptoms or equipment, give us a call:
A faulty switchboard can be dangerous. They can lead to fires, electrical shock and possibly death. Prevent future issues by having your switchboard upgraded now.
We're Waiting For Your Call
Help protect your home and your family by calling us today. An old board can be dangerous and is unable to handle your current electricity needs. Our electricians can provide a switchboard upgrade that will make your Blue Mountains home safer.